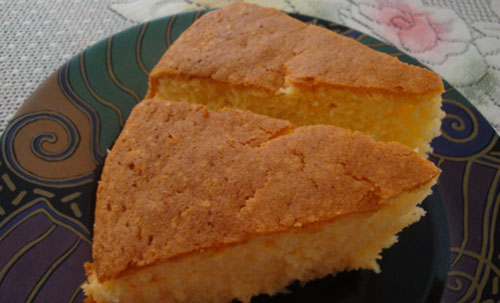 'Orange Cake' is a perfect tea time snack you can serve to your guests.  I am sure they will love it… 🙂  Here is my recipe for the yummy 'Orange Cake' which is a hit in my family!
This is my entry for the event "Monthly Mingle: High Tea Treats" hosted by Aparna which was started by Meeta

I am also sending this yummy Orange Cake to my dear old friend Mansi for her event "A Sweet Celebration"

Ingredients
All purpose flour/ Maida – 2 cups
Baking powder – 2 tsp
Salt – 1/4 tsp
Sugar – 1 1/4 cup
Butter – 1/2 cup
Eggs – 2
Milk – 1/3 cup
Orange juice – 1/4 cup
Orange rind – 1/2 tsp
Orange essence – 1 tsp
Orange red colour – a pinch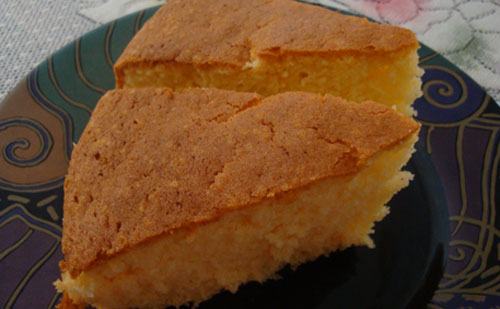 Method
Mix maida with baking powder and salt.  Keep aside.  Cream butter and sugar in a bowl.  Add eggs one at a time and blend well.  Add orange juice, orange rind and the essence.  Dissolve orange red colour in milk and add it to the mixture, alternating with the flour and fold in.  Pour into a prepared cake mould.  Bake in a preheated oven on 350 degree F or 175 degree C for 30 minutes or until a skewer inserted in the middle comes out clean.  Leave it in the oven for 10 minutes.  Take out and allow it to cool completely before serving.  Enjoy with your loved ones!