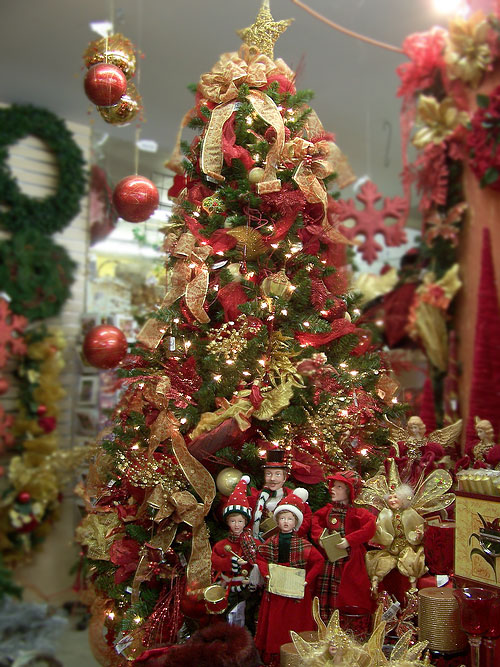 Merry Christmas to all of you!
Even though I was not well, I couldn't stop myself from baking the Cake for Christmas! 🙂 This time my daughter helped me in making the cake as well as in other Christmas preparations. Thank God she is here for Holidays!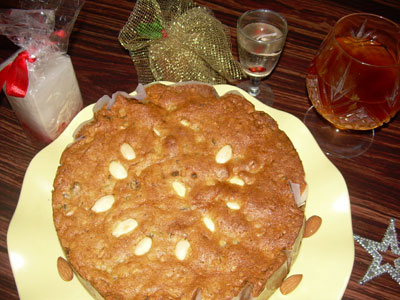 Here is the recipe for the Fruit Cake I make every year for Christmas. This is a simple and delicious Fruit Cake. Usually I soak the dry fruits in brandy for two weeks. But this time I kept it only for a day. Even then it turned out to be a very tasty Cake! 😛
I am sending this cake to the event 'Think Spice-Think Cinnamon' being hosted by dear Sunita of Sunita's World.
What you need
Almonds – 20
Butter – 200 gm
Demarara Sugar/ Brown Sugar – 250gm
All purpose flour – 200 gm
Eggs – 4
Milk – 1 cup
Vanilla essence – 1 tsp
Baking powder – 1 tsp
Caraway seeds (cake jeera) – 2 tsp
Orange marmalade – 2 tbsp
For spice powder
Cinnamon – 4 small pieces
Nutmeg – 1 small piece
Cloves – 2
Dry Fruits
Raisins – 100 gm seeds removed
Kismis/ Golden Raisins – 100 gm
Cashew nuts – 100 gm chopped
Tutti frutti – 100 gm
Candied Orange peel – 20 gm
Candied Ginger – 20 gm
Brandy – 3 tbsp
Method
Mix the dry fruits with brandy and keep it in a bottle overnight. Soak the almonds in water and remove the skin. Keep aside. Powder the spices together. (If you are not using demarara sugar, caramelize 1 cup of sugar and add 1 cup of water slowly to make a syrup. Cool the syrup and add it to the cake batter. Use 200 gm sugar and avoid milk.) Mix together flour, spice powder, caraway seeds and baking powder. Add the dry fruits to it and mix well. Keep aside. In a bowl, mix together butter and sugar till soft. (Use an electric egg beater if you can.) Add eggs one by one and beat well. Add the orange marmalade and vanilla essence and mix well. Fold in the flour mixture and milk alternately. Smear butter on two cake trays. Line them with butter paper and pour the batter. Place the almonds on top. Preheat the oven to 180 C for 20 minutes and bake for 1 hour or till a skewer inserted comes out clean. Let the cakes be in the oven for 10 minutes. Take out and cool on wire racks. Let it cool completely before cutting. Serve with homemade wine and enjoy!