'Chocolate Cake' is my son's favorite cake.  The dark color and the softness of the cake is irresistible!  It is so yum that you will ask for more…!  I avoid icing on my cakes for health reasons, but you can decorate the cake with any icing of your choice.
This 'Chocolate Cake' is off to Hema's event "CFK: Chocolate" which was started by Sharmi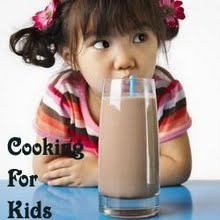 I am also sending the cake for the event "Kid's Delight " hosted by Srivalli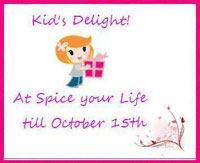 Ingredients
All purpose flour/ Maida – 2 3/4 cups
Baking powder – 1/2 tsp
Baking soda – 2 tsp
Salt – 1/2 tsp
Cocoa powder – 1 cup
Boiling water – 2 cups
Vanilla Essence – 1 1/2 tsp
Butter – 1 cup
Sugar – 2 1/4 cup
Eggs – 4
Method
Pour boiling water over cocoa and whisk until smooth.  Let it cool.  Mix together flour, baking powder, baking soda and salt.  Keep aside.  Cream butter and sugar in a bowl.  Add each egg and blend well.  Add the vanilla and mix well.  Add flour mixture alternately with cocoa mixture and fold in.  Pour into prepared cake moulds.  Bake in a preheated oven on 350 degree F or 175 degree C for 25 to 30 minutes or until a skewer inserted in the middle comes out clean.  Leave it in the oven for 10 minutes.  Take out and allow it to cool completely before serving.  Enjoy with your kids!