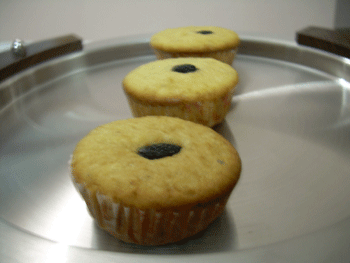 Happy Diwali to all my Indian Foodies!  I am amazed to see the number of people visiting my blog everyday, in spite of me not blogging for a long time!!! This gives me a lot of inspiration to share my recipes with all my friends around the world…  I am glad to tell you all that I am enjoying my stay in our new apartment in Dubai.  😎
This is my 50th post!  So here is something sweet for all of you…!
Ingredients
All purpose flour/ Maida – 2 cups
Apple – 1 (peeled and grated)
Granulated sugar – 2/3 cup
Baking powder – 1 1/2 tsp
Baking soda – 1/4 tsp
Butter – 1/4 cup (melted)
Cinnamon powder – 1/4 tsp
Vanilla essence – 1/2 tsp
Milk – 2/3 cup
Salt – 1/4 tsp
Eggs – 2
Raisins – 1/4 cup (optional)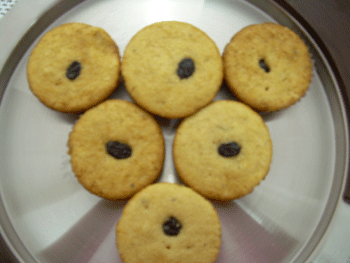 Method
In a bowl sift together the flour, baking powder, baking soda, salt and cinnamon.   In a separate bowl,mix butter and sugar.  Add eggs one at a time and beat well.  Add the flour mixture and milk alternately and mix.  Add the vanilla essence and fold in apples and raisins.  Spoon batter into 12 muffin cups or lightly greased muffin tins.  Bake in preheated oven at 350F for 20 to 25 minutes.  Let cool in pan for 5 minutes before removing to wire rack to cool completely.