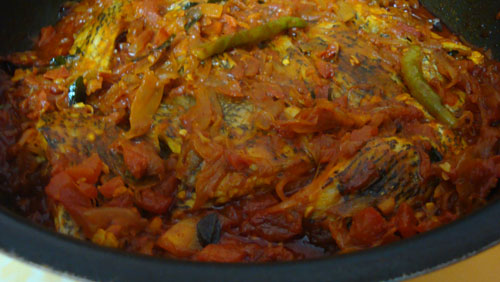 'Karimeen Roast' is my MIL's special fish recipe.  She preferred making this delectable roast whenever we bought Karimeen at home!  I have never seen anyone making this type of  'Fish Roast'.  So, I want to share with you all this very tasty dish which goes well with rice, appam, idiyappam and chappathis!
This special 'Karimeen Roast' is off to Lakshmi Venkatesh who is hosting the event "Think Spice – Think Red Chillies" which is the brain child of Sunita Bhuyan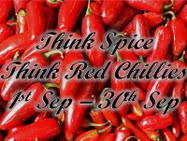 Ingredients
Karimeen – 1 kg cut into pieces
Onions –  3 big sliced
Ginger – 2 " piece chopped
Garlic – 4 chopped
Green chillies – 3 slit
Curry leaves – 4 sprigs
Tomatoes – 5 chopped
Chilly powder – 4 tsp
Kashmiri chilly powder – 2 tsp
Turmeric powder – 1 tsp
Garam masala – 1/2 tsp
Salt – to taste
Coconut oil – 4 tbsp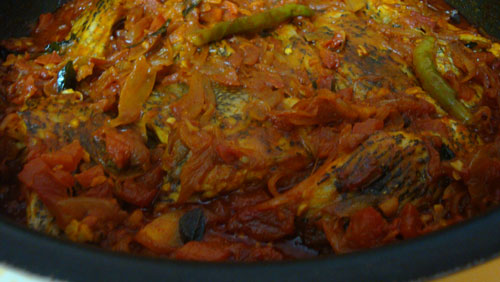 Method
Heat oil in a large non stick pan and saute onions, ginger, garlic, green chillies and curry leaves till the onions turn light brown.  Add the tomatoes and saute for 2 minutes till they are soft.  Now add the chilly powders, turmeric powder, garam masala and salt.  Stir for a few seconds and push the onion masala to the sides of the pan and spread a thin layer of it on the bottom of the pan.  Place the fish pieces on this layer and cover it with the masala from the sides of the pan.  Do not add any water.  Cover the pan with a lid and cook on a medium flame till done.  Water will ooze out after a few minutes.  Take the gravy from the sides and pour it over the fish pieces.  Shake the pan occasionally.  Repeat the process 3 – 4 times while the fish is being cooked.  Serve hot!

Awards
Dearest Sarah has showered me with these Awards…  Thanks a lot dear for honoring me!!!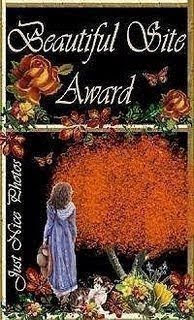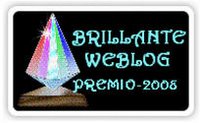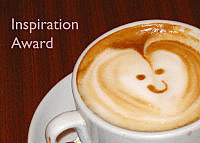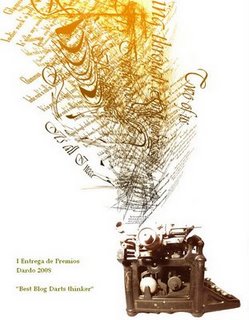 I would like to pass on these Awards to some of my dearest Blogger friends!!!