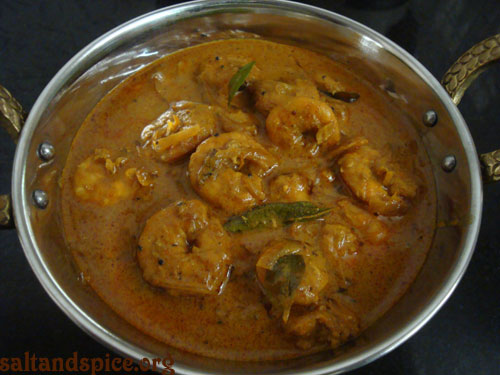 'Prawns curry' is a yummy dish which is so easy to prepare.  You can serve it with rice, pulao, chapathi, paratha, bread, appam or idiyappam.  If 'kudampuli' is not available, substitute it with tamarind paste or tomatoes.
Ingredients
Prawns – 1/2 kg
Onion – 1 sliced
Ginger – 1 tbsp chopped
Green chillies – 2 slit
Curry leaves – 2 sprigs
Kudampuli – 2 pieces
Mustard seeds – 1/2 tsp
Uluva/ Fenugreek seeds – 1/8 tsp
Coriander powder – 2 tsp
Chilly powder – 3 tsp
Turmeric powder – 1 tsp
Garam masala – 1/2 tsp
Thin coconut milk – 1 cup
Thick coconut milk – 1/2 cup
Salt – to taste
Coconut oil – 1 tbsp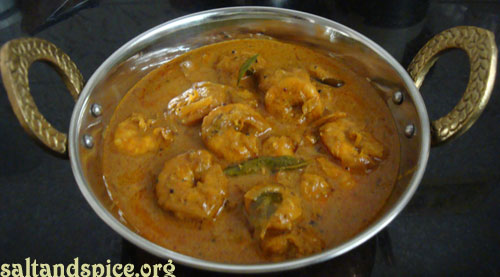 Method
Heat oil in a pan and add mustard seeds and fenugreek seeds.  When it splutters, add the onions, ginger, green chillies and curry leaves.  Saute till the onions turn golden brown.  Now add all the spice powders and fry till the aroma comes out.  Add the thin coconut milk, kudampuli and salt.  Mix well and add the prawns.  Cook covered till done.  Open the lid and add the thick coconut milk.  Mix well and turn of the fire.  Serve hot and enjoy!
Awards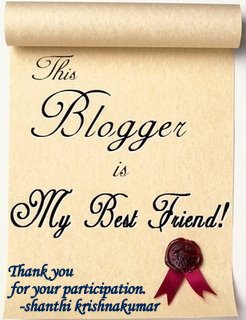 Dear Shanthi had honored me with this Award!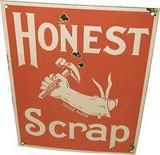 Thank you Sarah and Priya for sharing it with me!!!
This award comes with the following rules:
I must thank the person who gave me the award and list their blog and link it
I must list 10 honest things about myself
I must put a copy of the Honest Scrap Logo on my blog.
I must select at least 7 other worthy bloggers and list their links
I must notify the bloggers of the award and hopefully they will follow the above three requirements also.
Here comes 10 honest things about me:
1)I just love travelling and experiencing different cultures and cuisines…!
2) I am a very reserved person..
3)My life revolves around my family…
4)I love cooking but not eating… 😀
5)I am short tempered but my anger lasts only for a few hours… 🙂
6)I hate watching serials and masala movies..
7)I am very good at money management..
8)Would love to go to Australia since my son is going to be in Sydney…
9)I am ambidextrous.. I can use both my hands equally well which is a blessing indeed.. 🙂
10)I take my laptop with me whenever I am travelling…it has become a part and parcel of my life…!
I would like to pass this award to Ann, Preethi, Jeena, Cynthia, Bharathy, Kitchen flavours and Happy Cook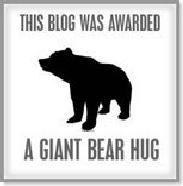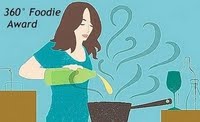 Thanks a lot Priya for showering me with these Awards! So sweet of you, dear…
I would like to share these gifts with my dear friends  Happy Cook, Sarah, Viki, Prasu, Parita, Indrani and Hema