Wish You All A Happy Easter!!!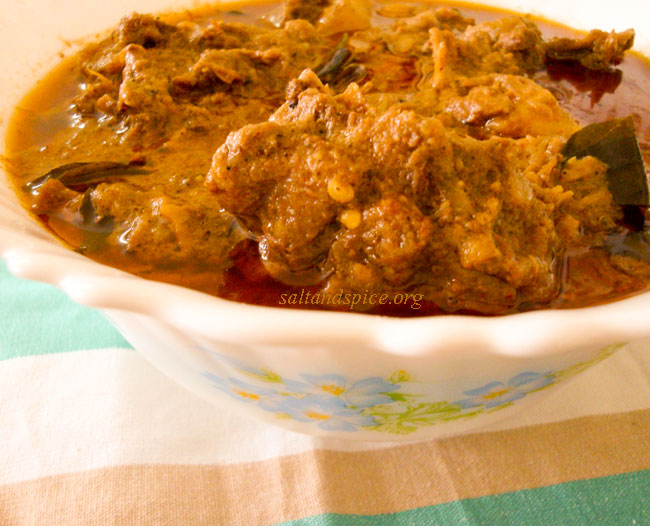 Ingredients
Country duck – 1 kg cut into pieces
Turmeric powder – 1 tsp
Salt – to taste
Coconut oil – 3 tbsp
Onions – 2 big sliced
Ginger – 1 tbsp crushed
Garlic – 1 tbsp crushed
Green chillies – 4 slit
Curry leaves – 3 sprigs
Coriander powder – 6 tsp
Chilly powder – 2 tsp
Pepper powder – 2 tsp
Garam masala – 1 1/2 tsp
Fennel powder / Perumjeerakapodi – 1/2 tsp
Coconut milk – 2 cups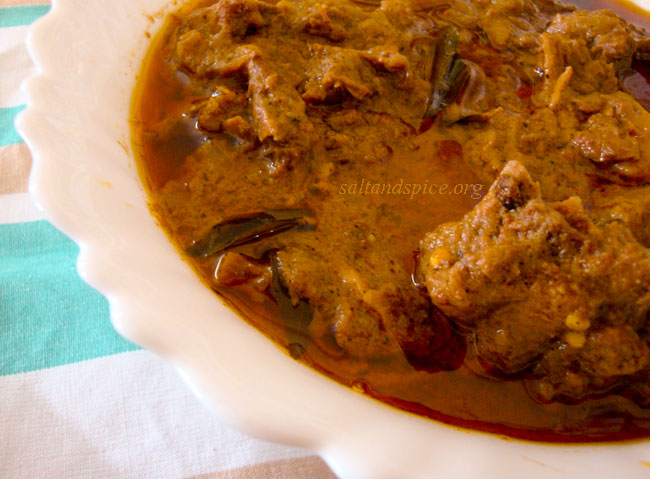 Method
Marinate the duck pieces with turmeric powder and salt, for 30 minutes.  Heat oil in a pressure cooker  and saute' onions, ginger, garlic, green chillies and curry leaves, till the onions turn golden brown in color.  Add the spice powders, sprinkle some water and saute' till the aroma comes out.  Now add the coconut milk an duck .  Add salt if needed.  Pressure cook for 20 minutes on a low flame, after the first whistle or till done.  Lip-smacking 'Nadan Tharavu Curry / Country Duck Curry' is now ready!  Serve it along with rice, appam, puttu, pathiri, idiyappam, chapathi, porotta, pulao, idli, dosa or bread.  Enjoy with your loved ones!