Wish You All A Happy And Prosperous Onam!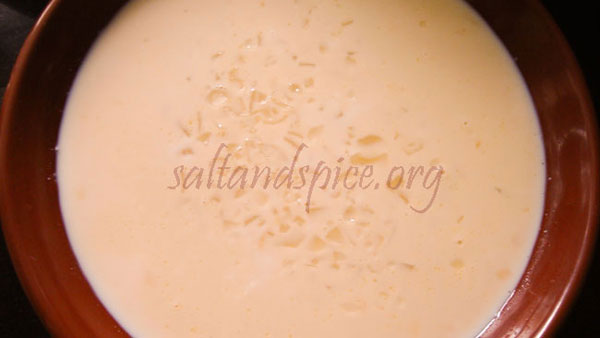 Ingredients
Rice Ada – 1 1/2 cups (store bought)
Full cream milk – 3 litres
Sugar – 4 cups
Method
Boil 2 litres of water and soak the ada for half an hour.  Wash it 3 times in cold water and soak it in cold water for another half an hour.  Meanwhile, boil the milk in an 'uruli' (thick bottom pan) or an 8 litre pressure cooker.  Strain and add the ada to the milk.  Also add sugar.  Mix well and cook on a low to medium flame (for 1 1/2 hours) till the ada is soft and the payasam turns to a light brown color.  Stir frequently to prevent the payasam from sticking to the bottom of the pan.  By now the payasam would have reduced to half the quantity.  Allow 'Palada' to sit in the same vessel for 20 minutes before serving.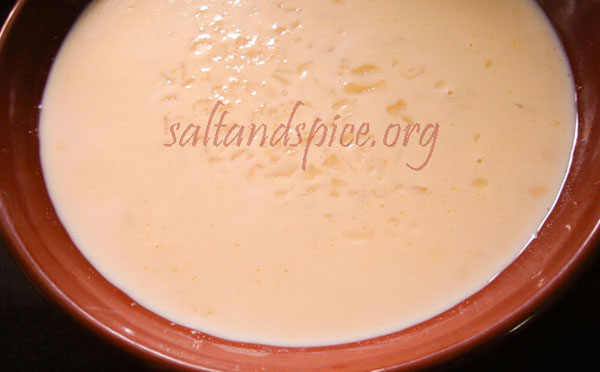 Make delicious 'Palada' for Onasadhya and enjoy with your loved ones!
This quantity will make up to 15 servings of 'Palada'.