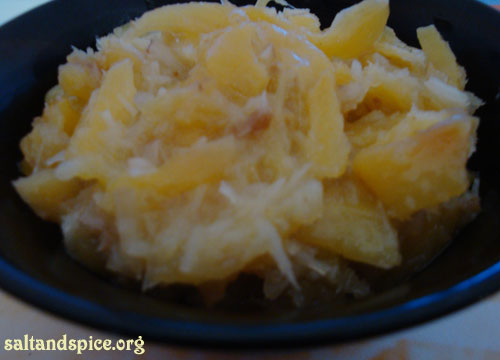 I think most of you are familiar with the savoury "Chakka Puzhukku".  But I have never come across any posts regarding the "Sweet Chakka Puzhukku" which was an usual evening snack in my house, during Jack fruit season.  I was a great fan of it and now my family enjoys it too!  It is a healthy and yummy snack for kids… a welcome change from the junk food they like to eat!
Ingredients
Semi-ripe Jack fruit – 2 cups shredded
Grated coconut – 1/2 cup
Jaggery – 2 tbsp
Salt – a little
Water – as required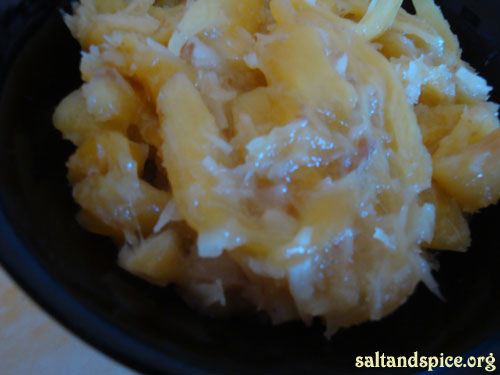 Method
Chop the Jack fruit into thin slices.  Transfer it to a vessel and add grated coconut, jaggery and salt.  Pour enough water to cover the mixture.  Cook covered till done.  Stir occasionally and see that it is not overcooked.  Serve warm or at room temperature.
If you are using canned raw Jack fruit, increase the amount of jaggery according to your taste.  You can use sugar or brown sugar instead of jaggery.