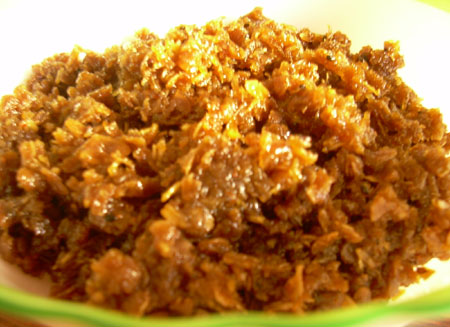 I received the secret ingredient for Arusuvai Friendship Chain from dear Bharathy of spicychilly. 'Aval' or rice flakes was the surprise ingredient that she sent me. That too the Kerala variety made with brown rice. So I had no option but to post some authentic Kerala recipe!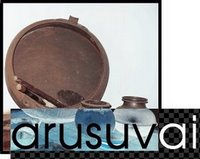 Aval Vilayichathu is an all time favourite of Keralites! It is made with aval, coconut and jaggery as the main ingredients. This is a very delicious snack and nutritious too! I have used the Kerala dark brown jaggery which my husband brought from Kerala. This gives a dark brown colour to the snack. I think the wait was worth it!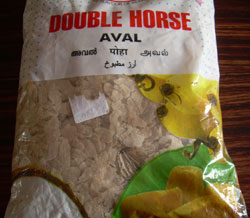 What you need
Aval or rice flakes – 4 cups
Jaggery – 2 cups
Grated coconut -1 cup
Cardamom powder – 1 tsp
Sesame seeds – 1 tsp
Ghee – 2 tsp
Method
Break the jaggery into small pieces. Pour half a cup of water to it and melt it on flame. Strain it and keep aside. Put the aval in a vessel and sprinkle some water. Mix well so that the aval is just wet. Keep aside for 10 minutes. Heat ghee in a non stick pan and splutter sesame seeds. Pour the melted jaggery and add the grated coconut. Stir well for 2 minutes. Add the wet aval and cardamom powder. Mix well for 2 minutes till the aval is well coated wit the jaggery and coconut. Put off the fire. Transfer it to a serving dish. This can be stored in the refrigerator for a month. Make more of it and store. Take out the quantity you want, warm for 20 seconds in the microwave and serve.
Now I am sending the secret ingredients to my dear blogger friends Latha and Rachel.