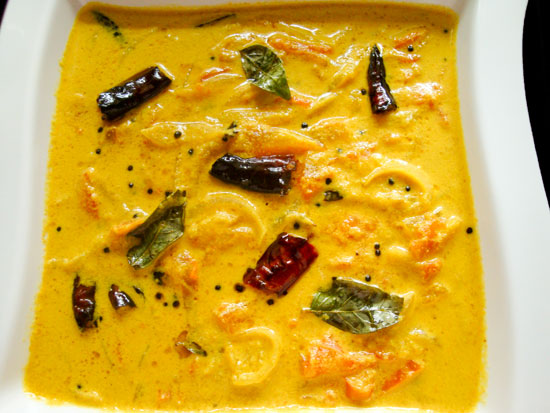 My Mom used to make this simple yet yummy 'Tomato Curry' as a side dish for rice.  Since we all like it so much, I make it very often.  It can be served as a 'charu' or 'kulambu' with other dry items for a satisfying meal!
Ingredients
Tomatoes – 5 sliced
Onion – 1 sliced
Water – 3 cups
Salt – to taste
Grated coconut – 1 cup
Green chillies – 4
Turmeric powder – 1 tsp
Chilly powder – 1/4 tsp
Jeera/ Cumin seeds – 1/4 tsp
Mustard seeds – 1 tsp
Dry red chillies – 3 broken, seeds removed
Curry leaves – 2 sprigs
Oil – 1 tbsp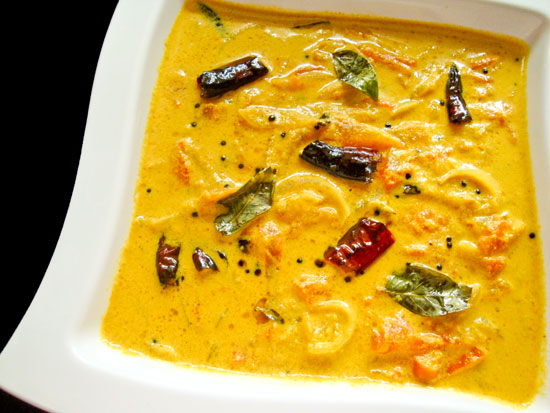 Method
Cook sliced tomatoes and onions along with salt and water, till they are soft and tender.  Grind grated coconut, green chillies, turmeric powder, chilly powder and cumin seeds to a fine paste, adding enough water.  Add this paste to the cooked tomatoes and onions.  Mix well and allow it to simmer for 3 minutes.  Heat oil in a small pan and splutter mustard seeds.  Add red chillies and curry leaves.  Pour this over the curry and mix well.  Serve tasty 'Tomato Curry' with steamed rice.  Enjoy!!!
I am sending 'Tomato Curry' to PJ for the event "Healing Foods – Tomato" which was started by Siri.