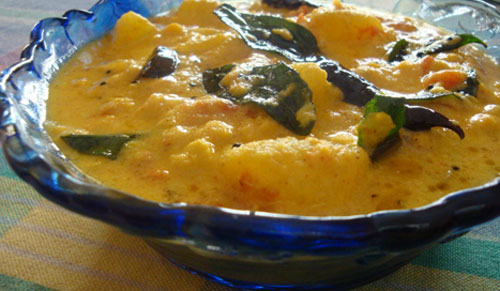 Ingredients
Cucumber/ Vellirikka – 1 cup cubed
Channa Dal – 1/2 cup
Onion – 1 medium sliced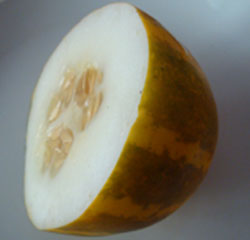 Tomatoes – 2 medium chopped
Turmeric powder – 1 tsp
Chilly powder – 1/2 tsp
Grated coconut – 1 cup
Green chillies – 3
Cumin seeds/ Jeera – 1/4 tsp
Salt  -to taste
Mustard seeds – 1/2 tsp
Curry leaves – 2 sprigs
Dry red chillies – 3 broken
Oil – 1 tbsp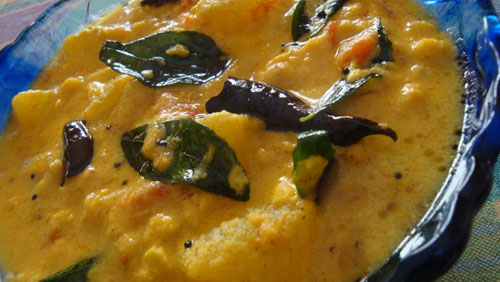 Method
Cook the channa dal with enough water in a pressure cooker for 5 minutes.  Let it cool.  Open the lid and add the cucumber, onion, tomatoes, turmeric and chilly powder.  Pressure cook for another 5 minutes.  Grind the coconut, cumin seeds and green chillies to a fine paste.  Add it to the cucumber and dal mixture.  Add salt and mix well.  Allow the mixture to simmer for 2 minutes and switch off the flame.  Heat oil in a pan and splutter mustard seeds.  Add curry leaves and dry red chillies.  Pour the seasoning over the curry and mix well.  Serve it with steamed rice or chappathi.  Cheers!
Awards
My friend Sangeetha has honoured me with this award.  Thanks a lot dear!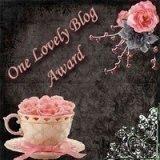 I would like to share this award with all my fellow bloggers…!!!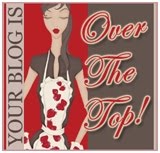 Dear Ivy has passed on to me this award.  Thank you so much dear!
This award goes with a fun meme which has to be passed on to 6 of your favourite blogs and which has to be answered with only one word.
Here is the meme part:
1. Where is your cell phone: Near the laptop
2. Your hair: Brown Black
3. Your mother: Deceased
4. Your father: Ditto
5. Your favorite food: Cakes
6. Your dream last night: None
7. Your favorite drink: Hot Chocolate
8. Your dream/goal: Relocating
9. What room are you in: Diningroom
10. Your hobby: Cooking
11. Your fear: Snakes
12. Where do you want to be in 6 years: Australia
13. Where were you last night: Chinese Restaurant
14. Something you aren't: Hypocrite
15. Muffins: Blueberry
16. Wish list item: Farm House
17. Where did you grow up: Kerala
18. Last thing you did: Had Tea
19. What are you wearing: Jacket
20. Your TV: Off
21. Your pets: Ginger and Daisy
22. Your friends: My Children
23. Your life: Good
24. Your mood: Happy
25. Missing someone: Dad
26. Vehicle: Yes
27. Something you're not wearing: Belt
28. Your favorite store: Body Shop
29. Your favorite color: Baby Pink
30. When was the last time you laughed: Evening
31. Last time you cried: Unsure
32. Your best friend: Michael
33. One place that I go over and over: Singapore
34. One person who emails me regularly: Daughter
35. Favorite place to eat: Home
I pass the award and meme to: