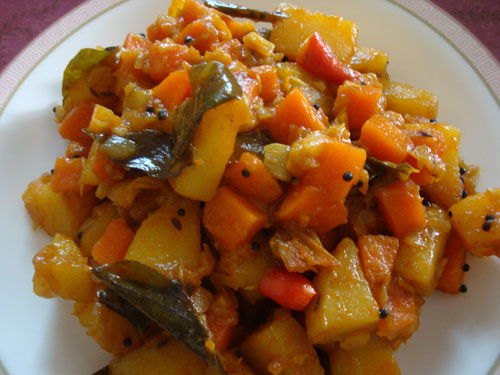 Ingredients
Potatoes – 2 diced
Carrot – 1 diced
Onion – 1 small chopped
Garlic – 1 tsp chopped
Ginger – 1 tsp chopped
Green chilly – 1 chopped
Curry leaves – 1 sprig
Mustard seeds – 1/4 tsp
Cumin seeds – 1/8 tsp
Curry powder/ Chicken masala – 1 tsp
Chilly powder – 1/4 tsp
Pepper powder – 1/8 tsp
Turmeric powder – 1/4 sp
Salt – to taste
Water – 1 cup
Oil – 1 tbsp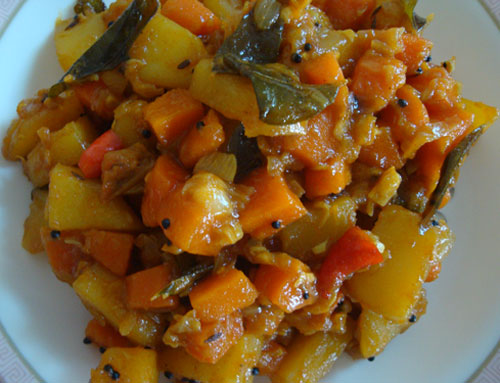 Method
Heat oil in a pan and splutter mustard seeds and cumin seeds.  Add onions, ginger, garlic, green chillies and curry leaves.  Saute till the onions turn light brown.  Add the spice powders and saute for a few seconds.  Add the diced potatoes, carrots, salt and water.  Mix well and cook covered on a medium flame till done.  Open the lid and evaporate excess water, if any.  Serve tasty 'Carrot-Potato Sabzi' with chapathi or rice.
My dear friend Shifa has passed on this award to me.  Thank you Shifa! You made my day…!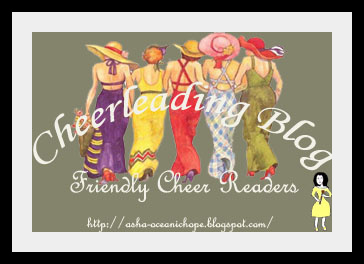 I am passing on this award to all my readers who appreciate my work and encourage me to come out with more recipes!!!